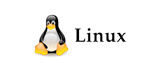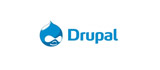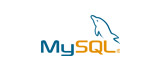 It all starts with a domain.
$9.50/yr

$9.00/yr

$41.00/yr

$44.00/yr

$71.00/yr

$41.00/yr
Who We Are?
SICHOST is the best web hosting service provider in USA, India, Pakistan, Bangladesh and all over the world. We are global USA based web hosting company, our server locate at USA. SICHOST provide domain registration and super fast SSD web hosting service all over the world.
Our most security system help our clients to get more secure web hosting service from us. With all web hosting cPanel you will get free build in SSL certificate to keep your account more secure.
We have strong and dedicated customer support team members in USA, India, Pakistan, Bangladesh and other countries, those team members are always ready to help you immediately for any kinds of troubles.
So, If you want to get best quality and secure web hosting at low price with full satisfaction, SICHOST should be your first choice.
Top Web Hosting Service Provider
We are a global web hosting provider, who provide businesses and individuals with a platform to store website files to make them accessible online.
Organizations and website creators usually need sichost web hosting services to boost the performance. What we provide –
Reseller Web Hosting Service

Domain Registration Service

WordPress Hosting Service

VPS Hosting Service

Dedicated Hosting Service
Want to discuss with us before order? Please feel free to knock us on live chat or you can contact with us from our support section by mail.
Reseller Hosting Plan
Free WHM / cPanel WHMCS & Domain reseller !

Becoming a Reseller is easy and profitable ! Simply Resell our Web hosting to your own customers,
under your own brand name.

Our prices may be cheap, but we're not selling cheap hosting. Our hosting plans are bursting at the seams with
features you'll love, all backed by fast 24/7 support and powered entirely by renewable energy.
Starter Reseller
50 GB Disk Space
500 GB /mo Bandwidth
10 cPanel Accounts
Free WHM/cPanel
RAID 6, SSD drives
Softaculous Script Installer
1 click RVsite builder
Private Name Servers
Free Setup
Minimum Signup for 3 month
Business Reseller
Unlimited Disk Space
Unlimited Bandwidth
50 cPanel Accounts
Free Domain
Free Dedicated SSL
Server Location : US
Free WHM/cPanel, WHMCS
RAID 6, SSD drives
Softaculous Script Installer
1 click RVsite builder
Private Name Servers
$39.99 if paid monthly
Premium Reseller
Unlimited Disk Space
Unlimited Bandwidth
Unlimited cPanel Accounts
Dedicated SSL Free
Dedicated IP Free
Free WHM/cPanel/WHMCS
RAID 6, SSD drives
Softaculous Script Installer
1 click RVsite builder
Private Name Servers
$54.99 if paid monthly
Want To Start Own Business?
Building your own web hosting business is now simple with SICHOST Reseller Hosting. Our flexible Linux Reseller Hosting plans allow you to create customized hosting plans with unmetered disk space and bandwidth. WHM/CPanel is bundled with every plan and provides an intuitive GUI to assist you in the process of hosting websites, 1-click-install scripts and supporting clients.
Reseller Hosting allows you to host multiple clients and allow them to manage their own orders independently. With Reseller Hosting you can become a web hosting provider without having to manage your own web server or datacenter. You can create your own custom hosting plans on our hosting infrastructure, use your brand name and sell it to your customers!
Have A Plan Something Big?
VPS Hosting
SICHOST provide best reseller hosting services. Virtual Private Server (VPS) hosting, is a website hosting environment that allows for resources such as RAM and CPU to be dedicated to your account. This is achieved by virtualizing a Dedicated server and splitting the resources among the users on that server.
Users are guaranteed the resources on their VPS web hosting account. This means that your account will always be allocated the set amount of RAM, CPU, and Disk Space you've chosen regardless of what other users on the server are doing. This allows for greater stability and performance of your website. You also do not share the Operating System with any other users, providing better security for your website files. So, select you package & start now.
Dedicated Hosting
Dedicated hosting is a website hosting environment that provides the highest level of resource allocation, privacy, and control. Dedicated servers are completely isolated from one another, so users get full access to configure their server anyway they want without affecting another user or being affected by the actions of other users.
SICHOST offer Industry leading Technology and features. cPanel, SSDs, 1Gbit connection speeds, free SSL, Linux OS, & hosted USA EUROPE CANADA or SINGAPORE data centre. We has been providing managed dedicated Hosting Colocation, Cloud Solutions, and Hosting Services. Easily configure your hosting in minutes. Fully customizable Dedicated Server provisioning with excellent customer service. So, if you thinking big then go with dedicated server to start.
Why Choose SICHOST?
We use the latest Dell server technology in our own data center to ensure that our customers get the best performance out of their websites.
Our wide selection of web hosting services will cater to your hosting needs whether you're making a small, simple website, or a high powered, high traffic website. Our main goal is to provide the best technology available with exceptional customer support.

Best Hosting Features
We provide best web hosting service with lots of features like - softaculous, email, ftp, security ssl etc

Stable & Secure Technology
Our server is stable & fully Secure that protect your data from any type of hacking and malwares

Free Migration Service
Migrate from other hosting company to our company or from our company to other company it's totally free

Best Customer Support
We know the value of time so for quick solution of any type of problem we are available for you 24 hours
Offer for WordPress User
WordPress allow you to add powerful features with just a few clicks, Auto WordPress Installation. Unlimited space, bandwidth, email.
SSL Certificates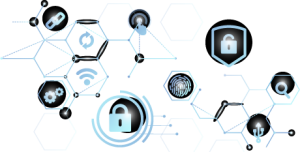 The Strongest Encryption Available Now, Quick & Easy Setup. Over 19705+ Customers. SSL Certificate secure your website.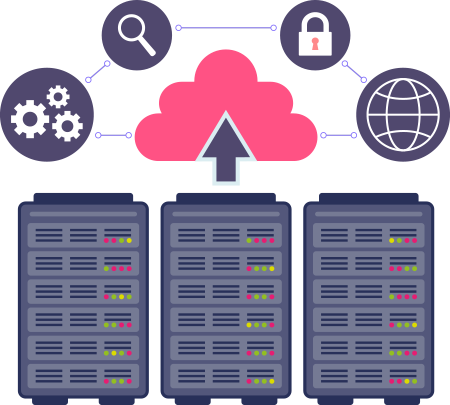 Take you to the next level
SICHost has been providing advanced, straight-forward hosting solutions, and has quickly risen to leadership in the web hosting industry due to our customer-focused mission to make hosting reliable, helpful and easy.
Our connectivity is provided through a highly redundant network path that optimizes the routing of all data. Customer service is the single most important key to a successful hosting experience, and SIC Host goes the extra mile to provide it. Technical support is available 24 hours a day via phone, email, ticket system & live chat support.